Face mask subscription plan? That's right! Enjoy great savings with the WonderDewi GOOODPlan(tm) that offers you a daily mask from as low as bnd1.89* per sheet mask, and conveniently delivered to your doorstep for free.
Be prepared for a facial evolution with the combination of 4 facial mask variants in both the 14-day and 28-day Wonder Kits. With a daily beauty boost from WonderDewi, you can now shine brighter with healthier, happier skin!
A mask a day, evolve into a goddess today!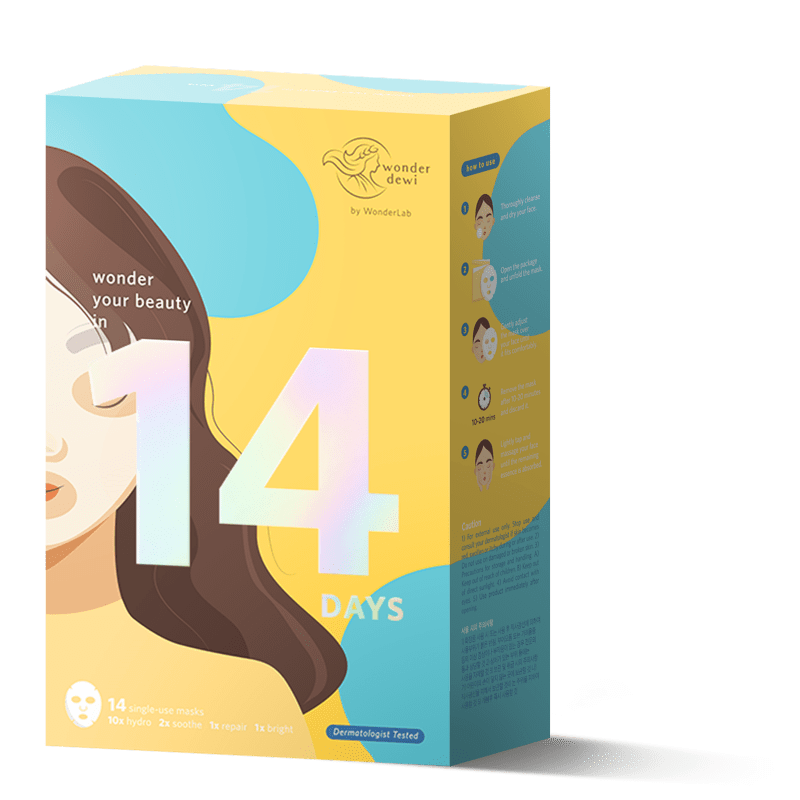 14-day Wonder Kit Includes

28-day Wonder Kit Includes